This is a trip that has been being planned for a while now and in this boy's dreams since we visited in 2015 for his Make a Wish trip that was granted…
Not many can say they've been their twice in their lives, especially a 13 year old and we feel completely blessed for this opportunity granted to our son.
We thank God every day for the lives our journey have crossed and want everyone to know how much this has helped Braedan continue battling duchenne.
"Live each day to the Fullest!"
Love, Hope, Cure
Day 1 was great fun and much success hunting. We took our spot out on the plains beside a couple bushes, set up and waited. It didn't take long, before we knew it wildabeast, spring buck, and bles buck were running up behind us. Pierre got Braedan set up on his tri pod and Braedan lined it up and got it done. It was so awesome, and Braedan was incredibly excited and amazed by the surroundings of being out in this beautiful country hunting. That evening we set up on a ridge spotting for Kudu, we saw a few in the very far distance but they were young bulls and cows. We will keep trying…
Day 2 was an adventure for certain. We spent the day looking for the Kudu and along the way Braedan had an encounter with a monkey. He fed the monkey a bannana and Braedan absolutely thought that was so cool. We set up on the ridge glassing for Kudu and just didn't get them to come in close enough. Along the way we saw a beautiful Sable and many other animals. Just a beautiful day taking it all in. That afternoon when we returned to the lodge Pierre Sr and Peter had found a Leopard Tortoise on on the plains and brought it back for Braedan to see. We once again set out to look for Kudu, trying another place but once again not that Bull we were looking for.
On the way back to the lodge that evening, we were able to witness this beautiful rainbow. First eve seeing the beginning and the end of a rainbow.
Day 3 started off early as we searched for the herds of zebra across the plains of the Camdeboo in the Karoo. We managed to get set up behind some tall agave plants. We waited it out until we found the herd moving in and the right zebra to shoot. This zebra that was chosen was an older mare that was not going to live much longer. For those that don't understand hunting and especially in Africa, zebra are like white tail deer and they are not gone to waste. The people in Africa do eat zebra and the same goes with all the game that Braedan shot. Braedan was incredibly proud of his shot and was amazed by this beautiful creature. You could not wipe the smile off of his face. And then in the afternoon, he got a chance to shoot a beautiful Kalahari spring buck at 100 yards. All of the meat mostly goes to the people in the town but we managed to bring some home for that evenings dinner. Charne and the ladies tenderized it well and it was amazingly delicious. We are incredibly proud of our Critter Gitter. And of course once again, we set up looking for the nostalgic kudu. We changed spots to an area down below where we had monkeys in the trees above our heads as we sat patiently waiting for the kudu to show. The only kudu to show were once again the young bulls and cows. We learned that they are alot like deer, and have a rut as well. Next month is the rut. We will not give up though.
Day 4, we had an invitation from the Moolman's good friend Roald Craddock to hunt the cape bushbuck on his land that he manages. So we headed off to the town of Somerset for the day to visit Roald. No sooner then we arrived, we saw one out in the valley and Braedan tried to sneek up and get closer to him but he managed to slip away. So we took a drive around his property spotting monkeys, kudu, rock hyrax and a few bushbuck. We had lunch in the river cooking kudu sausage over a campfire and having snacks that Charne sent for us. Then we set out to go glass some bush buck. We split up as to get eyes on each side of the property. We set up on the ridge looking over a river and valley below us. It was absolutely beautiful. We watched as a few come out into the valley but then we got a call from Roald on the radio to quickly get over to his spot, as he had a nice buck in site. We packed up and headed to his area. Braedan got set up down the ridge a bit with the help of Pierre and dad, and lined up for the shot. It was a long shot but he was sure to get it. He shot at 300 yards and layed it down not far from where it was standing. It was incredible!
The evening of day 4, Braedan had asked Moses our tracker if he would like to hunt a spring buck the next morning. Moses seemed touched by this and very excited and so were we.
Day 5 started off with Moses not wasting any time at all in laying down his first animal that he had ever shot himself. He shot a beuatiful spring buck. He is always a tracker and helps other hunters to finish an animal off or track the animals down but never has had the opportunity to hunt himself. We were so honored to be part of this hunt of his.
After Moses layed his springbuck down, we went back to the lodge as we did everyday by noon or so to eat lunch, rest and get out of the heat for a bit. Braedan, Pierre and Bisquit the cat would take their naps or at least lay down for a bit. Scott and I decided to take a walk a couple days and take in the beautiful scenery. Certainly feeling blessed to be in the company and grace of such an amazing family and meeting such wonderful people.


Day 5 afternoon, we set out to look for the herds of wildabeast. We found a bush to cover us from the sun and stay camouflaged from the herd. We hadn't been there more then an hour and 2 wildabeast came running right towards us. It was such an adreneline rush to see these magnificient large creatures run right past us. Braedan waited until they got 200 yards away, and layed this beautiful black male wildabeast down in the dirt. He ended up being an old male that would not breed as he only had one testicle. Braedan was especially excited about this hunt and it could not have turned out any better. After all this excitement, we needed to rest and get out of the heat again. We once again reconvened to hunt kudu of course, but the kudu defeated us again.
Brunch, Late Lunch and Giant Bugs
We had so many amazing traditional african meals at Sun Africa, and they were all so amazingly good. Charne and the ladies do an amazing job and taking great care of the guests that stay there. Braedan of course off doing his Critter Gitting… He was amazed by this giant grasshopper and Sharee found him a giant millipeade. He was schooling all of them about the facts he knows on their bugs. Only our Critter Gitter….
That evening, we set out to go after the elusive kudu once again. We certainly can say that we put our time in to search one. Once again no shooter bull to come in. We had to head back early this evening as we were expecting guests at the lodge that we were very excited about. Annalie arranged for some of the children from her school to come and sing and dance for us. We were entertained by some true african singing and dancing, and we loved it. They even sang a special Happy Birthday song to our friend Pete. It was great to spend Pete's special day with him.
Day 6 was another awesome beautiful morning. We drove around stalking for a while in hopes to get set up on a nice spring buck. After a while, we set up by a bush once again on the plains of the Camdeboo, and waited patiently for this magnificent and beautiful old copper spring buck to grace our presence. Moses again, set off to track but this time on foot as this buck was laying down. Patience paid off, and he ran right past us and Braedan shot as soon as he turned broadside and slowed down. Beautiful shot and amazing to witness. His hair on his back was still standing up when we approached him, which I guess is common and he had a smell to his coat back there that Braedan said smelled sweet like cotton candy. And it truly did.
We no sooner dropped off Braedan's Spring Buck to the skinning shed and were on our way back to the lodge when we came across an opportunity for Braedan to set up on this animal called a steen buck. They are small but they are fast. You have no time to wait so they had to set up quickly on this guy and take the shot. Braedan made a great shot and his smile was magnified. He was so excited because he had really wanted to get after one of these steen bucks but thought he was not going to have an opportunity because they are so quick and he has to shoot off of a tri pod so that takes time to set up and get lined up. His buck was a nice old one with a rather tall rack. So happy for our Critter Gitter!
Braedan and his Spring Hair
That evening we set up one last time to see if we could get him a shot on the elusive kudu, we had many come in but they once again were cows and young bucks. We certainly put our time in and Braedan was not disappointed at all. In all the hunting we do, we understand that it is not always about the kill. It's about the time spent together and with others.He had an amazing time and knows that this opportunity was something that not many can say they will ever have. We spent the last night at Sun Africa indulging in a True African Barbeque, and then off to shoot some Spring Hair And Cape Hair. Braedan shot 1 Cape Hair and this Spring Hair. Again, these are hard to hit as they bounce and are pretty quick.
Saying goodbye is always the hardest part of trip like these. We are so grateful for our time at Sun Africa Safari and are so thankful to our friends back home for introducing them to us. I believe that there is always going to be a piece of our heart in South Africa and who knows… maybe we will venture there again some day. Thank you to The Moolman Family and staff for all that you did for us to make this trip so memorable and amazing. It truly has been a highlight of our lives and we are so blessed that our lives have crossed. You all are so wonderful!
If you are interested in a Safari Hunt or even a Safari Tour, contact Sun Africa Safari located in the Eastern Cape of South Africa at https://www.sun-africa.com/ .
It is Critter Gitter recommended for certain.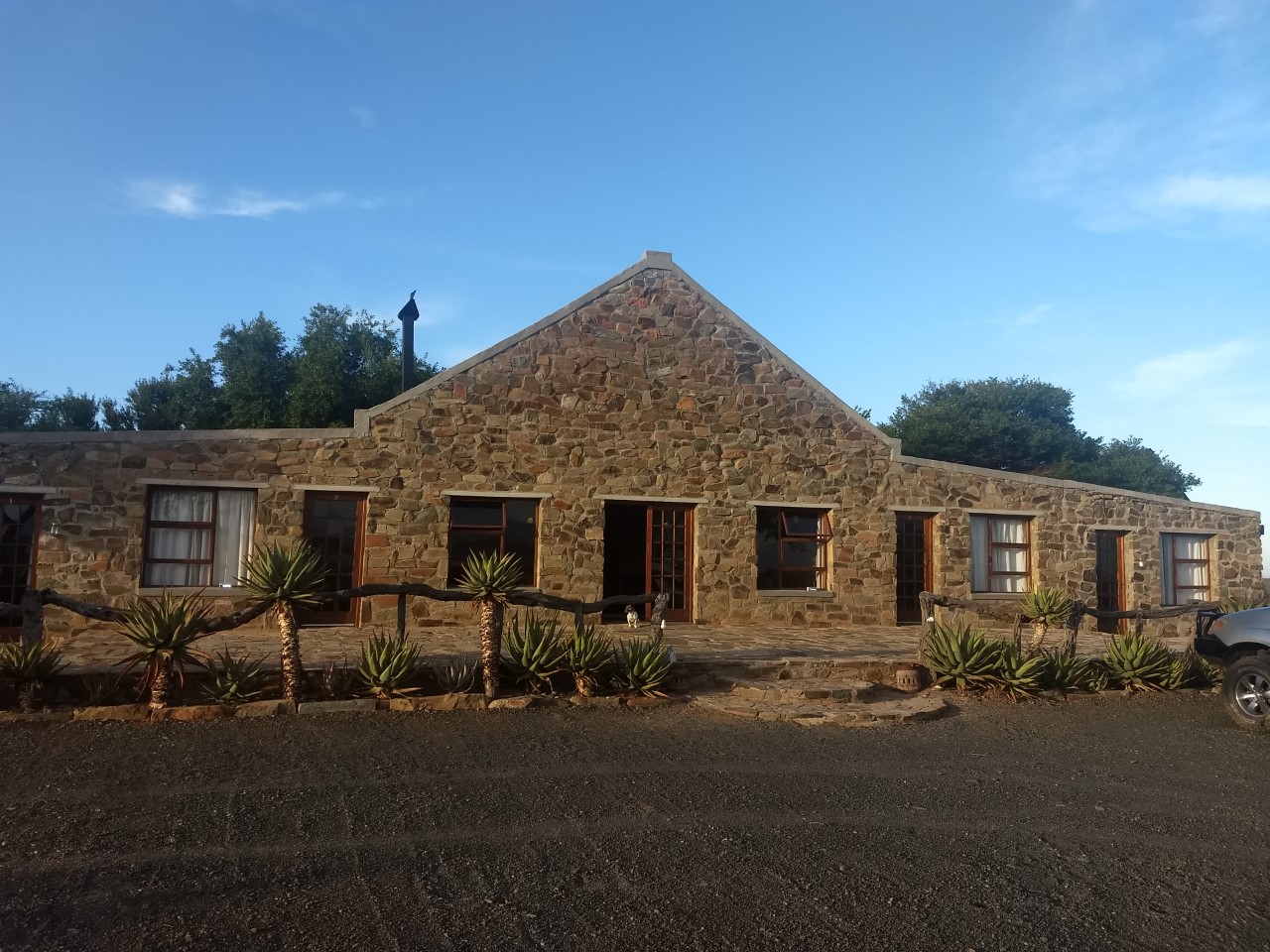 More Beautiful Views from Sun Africa Safari